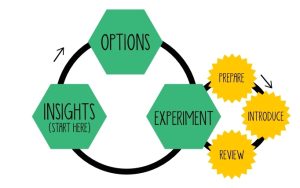 Lean Change Management is a feedback-driven approach to change management. It combines the best ideas from Agile, Lean Startup, Change Management and Design Thinking. Co-Creating Change!

It helps you to figure out the best approach to the change you're faced with. Lean Change Management focuses on strategic change and gives examples of how innovative practices can dramatically improve the success of change programs. Jason Little invented Lean Change Management and it is based on his book which is about implementing successful change and bypassing change resistance by co-creating change.
Find more out about it at the Lean Change Management global website.
Join the next public workshop to start your change journey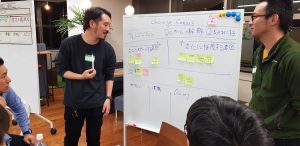 We offer engaging public workshops where you can learn how to use Lean Change Management in your context. Since 2014, thousands of people have attended the workshop worldwide, and many use what they learned right away.
Do you want us to help you with your change challenge?
We offer support for your change journey by giving professional in-house workshops and facilitate your change initiative. We empower you and your organization to reach your goal.