Your Change Agents
Stefan Nüsperling, CEO


I help you to transform your organisation into a place where well-being prevails by giving you the tools and knowledge for facilitating positive change.
Businesses and markets nowadays are far more complex than before. Managers are faced with the generation gap, tough labour markets and globalization challenges.
By running over 100 workshops I have supported mid- and large-size companies, teams and managers to have a more attractive work culture, being more Agile and effective as well as having better communication and teamwork. In Japanese, this is called "Sanpoyoshi" (benefit for all three parties: Customer, Seller and Society).
Get in touch with me or book a Zoom call where I will give you a demo session of one of the tools of Management 3.0 which you can use immediately to increase collaboration in your organization.
As the first Management 3.0 facilitator in Japan, a co-owner of Management 3.0, a Lean Change Management, IC Agile certified facilitator as well as a Certified Scrum Master I have trained over 1.300 participants during my six years of running workshops. I helped my clients to become a facilitator themselves through additional training and consultation.
I am fluent in Japanese and am a regular speaker at conferences, for example, the Regional Scrum Gathering Tokyo, Scrum Fest Japan or the Management 3.0 Forward conference. Furthermore, I am part of the organizing committee of the Management 3.0 Conference 2020 and 2023 in Japan.

---
Lionel Bikart, CEO

Lionel brings to his executive coaching practice founded management competencies through his Master in International Management (European MBA previous to work experience), his doctoral studies in the fields of leadership and organization psychology, as well as more than a decade of experience in international organizations at various hierarchical levels as investment/financial controller and years of research in leadership studies focused on the legitimacy of leadership and perceptions of organizational justice. His academic and career path led him to longer residence outside of his home country France, to the UK, Germany and Japan.
As an international leadership and executive coach, member of the International Coach Federation – the major professional organization of coaches worldwide – and ACC credentialed by ICF (Associated Certified Coach), Lionel is passionate about supporting managers and leaders who decided to strengthen their leadership and intercultural competencies. Lionel's areas of expertise span from individuals to their teams.
Grounded in openness, curiosity, authenticity, positivity and creativity, Lionel's coaching approach sharpens the executive's understanding of his/her functions and strengths, ensures value-based decision making and promotes the emergence and reinforcement of successful leadership practices and leadership attribution in the context-specific to the client.
Coaching focused on intercultural competencies inspires more effectiveness in multicultural diversified teams in both home and foreign country settings and ensures a thriving expatriation/ repatriation experience.
Lionel has coached clients ranging from executives, middle management and entrepreneurs from various countries in English, French or German, working for diverse manufacturing and service organizations in the public, private, and non-profit sectors.
Credentials:
Obtained ACC – Associate Certified Coach by ICF
Certified Professional Coach by the International Coach Academy (ICA), Australia
Obtained Certificate of Completion of ORSC Fundamentals, Organization and Relationship Systems Coaching
Completion of course about Positive Psychology (2016)
Completion of course and training about Appreciative Inquiry (2017)
Completion of training about Mediation (2017)
Completion of training about Return-on-Investment in Coaching (2017)
Professional Affiliations:
Member of ICF, the International Coach Federation
Member of the ICF Japan Chapter
Member of SIETAR Japan, the Society for Intercultural Education, Training and Research, Japan Chapter
---
Yasuyuki Kashima, CSO

During a two-year assignment in Geneva, Switzerland, starting in 2016, he worked on an Enterprise Agile transformation project and participated at a Management 3.0 workshop in London.
Later he became a Management 3.0 Facilitator and Lean Change Management Facilitator.
His experience is in Organizational development, lean change, coaching and facilitation. Yasuyuki is a professional with over 30 years of corporate transformation experience, from the construction of IT departments to the sale of subsidiaries as well as revitalization and global integration.
His passion is all about Agile leadership which builds teams of leaders that engages people and organizations and transforms Japanese organizations into places where well-being prevails.
He has made it his life's work to help human resources to launch and build open innovation triggered by digital transformation using Agile practices as a starting point.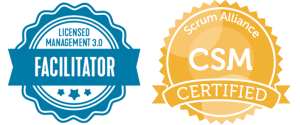 ---
Kumiko Sugiyama, COO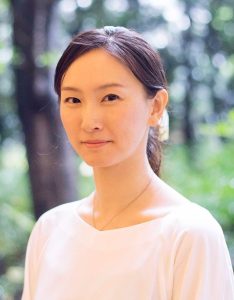 Management 3.0 Facilitator, Positive Psychology Practitioner
Kumiko joined NuWorks in 2017 after working in sales for a speciality trading company and as a back-office manager for an IT start-up company.
She is responsible for comprehensive operations including customer service, administration, public relations, marketing, workshop and event management, webshop
In October 2020, she became the first licensed coach of Ikigai cards in Japan by the Ikigai® Coaching Institute, and mainly plans, designs, and operates original Ikigai workshops crossed with Management 3.0. She places importance on building relationships and trust with people, as well as dialogue. In recent years, she has been passionately promoting the concept of Parenting with Management 3.0. In her second job, she is a Japanese language teacher.