NuWorks offers public as well as in-house workshops and facilitation that fits your needs.
Management 3.0 – Manage the System, not the People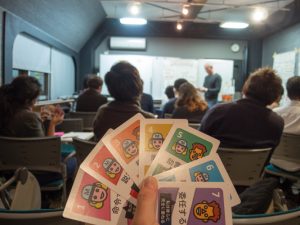 Innovative, progressive and adaptive organizations need Agile Leaders who encourage and empower the people in order to become High-performance teams and create a workplace where everybody feels engaged and happy. In most organizations, this is a revolution in how the management is fulfilled.

For such a transformation the key role lies not only in the management and leadership but also in every person who wants to improve the company. A clear understanding of each person's new role in the company and of a new effective management style is crucial.
Therefore Management 3.0 provides a coherent concept for a positive leadership style and eliminates management misunderstandings and misconceptions.
Interested to learn more about Management 3.0 and start your journey today:
Management 3.0 In-House Workshop
Management 3.0 offers more than 20 modules for all relevant topics of today's modern organizations, for example, Motivation, Empowerment, Culture or Scaling.
Specific to your organization and team's needs we can customize a Management 3.0 training.
Get more details about a unique customized training
Management 3.0 Transformation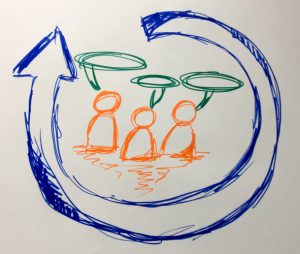 Change management is one of the things people in all kinds of organizations struggle with most. People, teams, and organizations need to improve continuously, in order to defer failure for as long as possible. In practice this means that managers and leaders must act as change agents, trying to change the social complex systems around them.
Together with you, we will walk through the whole process of becoming a Management 3.0 team or organization. Short pieces of training combined with assisted reinforcement of the tools and practices of Management 3.0 will create lasting change in your organization.
As every company is different we will analyse the current state, define the goals for the transformation and guide you through the transformation process by using Lean Change Management, an Agile approach to change management.
Start your Management 3.0 transformation journey by contacting us
Public Management 3.0 Workshops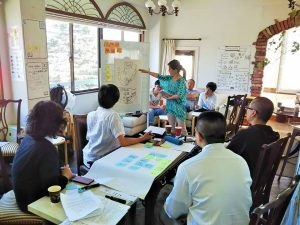 You can join one of our upcoming Management 3.0 workshops in-person or online from the comfort of your home.
Visit the event website for our upcoming public workshops
or
Contact us for an In-House Workshop at your company