May 2022 be a happy and great year for you!
Dear all
The NüWorks team wishes you a merry Christmas and a happy new year. Thank you for being part of the NüWorks community.When Stefan founded NüWorks in 2016, he could not have dreamed of, what has been achieved by today. His vision was to bring a new way of working style to Japanese companies by offering different perspectives. That's why he chose the name "NüWorks" (pronounced New Works, ニューワークス), which shall imply a New Workstyle. Furthermore, his last name is Nüsperling, so it has a double meaning 🙂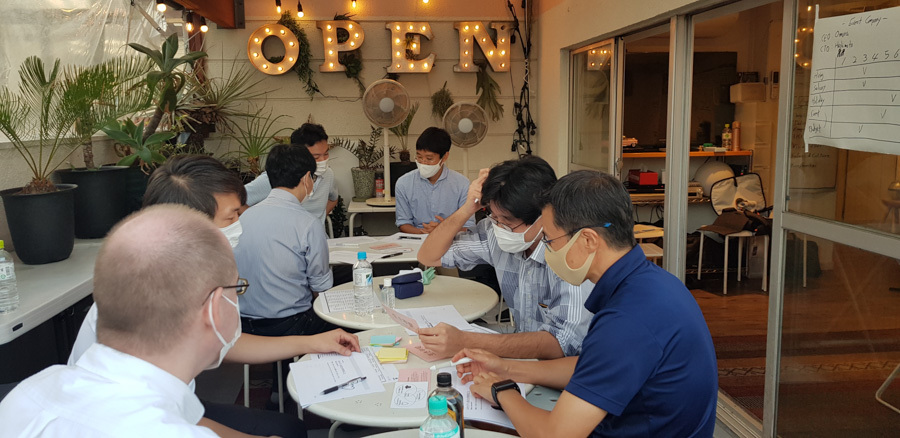 Today I am glad to share an interesting story about dSPACE, a German high-tech company operating in Japan. I am talking with Karsten Fischer, who is the Group Leader of two teams at dSPACE Japan. Karsten joined my Management 3.0 and Lean Change Management workshop in November 2019. He started implementing Management 3.0 practices in his teams and in the beginning of this year he approached NuWorks to organize a team building and vision building workshop with his group.
I am happy to share the interview with you.