LEAN CHANGE MANAGEMENT
Learn how to apply ideas from Agile, Lean Startup, and Design Thinking to change management
You are involved in introducing Agile or another new process to the organization.
You want to change the companies' culture.
You don't know how to introduce a change into the organization.
Your company's change initiative is not going very well.
You have realized that planning a change is challenging.
If you are involved in in a change of your organization and you are looking for more effective ways to develop and execute change programs then you should become a Lean Change Agent.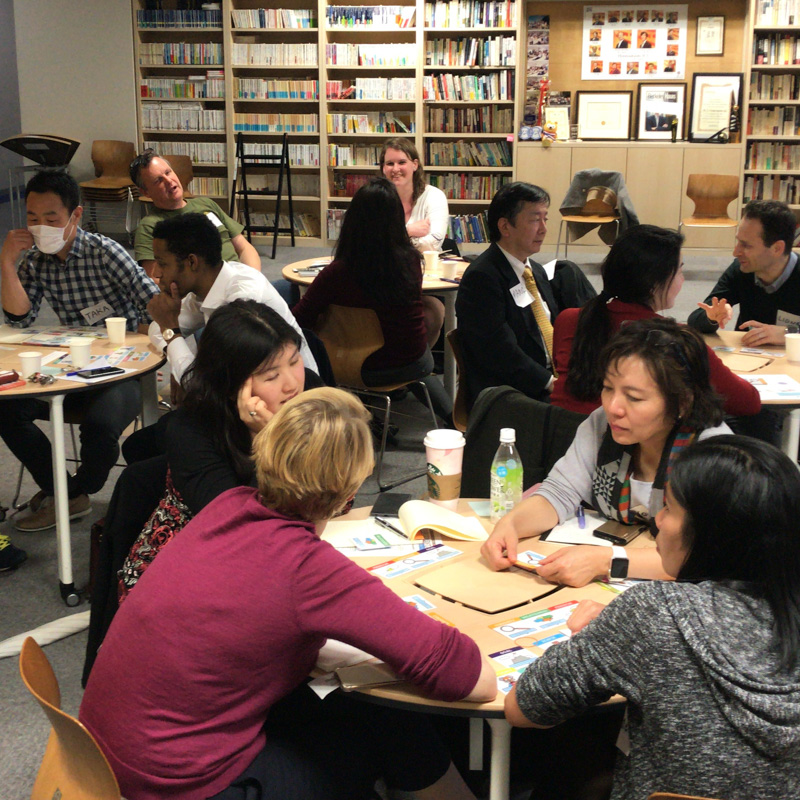 Learn Modern
Change Management
This 2-day workshop is designed to show you how to facilitate any sort of organizational change effectively. You will learn by doing, not by reading PowerPoint slides. And you will hear real stories about how to apply better practices for managing change.
Innovative Practices for
Managing Organizational Change
As a Lean Change Agent you know how to build your own change framework and how you can get support from the affected stakeholders around the change, as well as many good practices and lightweight planning and exploration tools for getting your change started and going into the right direction.
Learning Objectives
Manage change programs by applying Agile and Lean techniques
Modernize your existing Change Management framework with more effective practices
How to deal with change resistance
Update your change management skills
Combine ideas from Lean Startup, Agile, OD and CM to develop your own contextual change framework
Create and use your own lightweight planning and measurement tools such as Change Canvases, Perspective Mapping and more
How to lead change from any level in your organization
Many tools and practices that you can use right away to make your transformation challenge fun and successful for everyone
Who Should Attend
This training is particularly suited for Change Practitioners, Agile Coaches, Managers, Organisational Development Practitioners, Project Managers, in fact anyone who is interested in leading change.
Feedback Driven
Change Management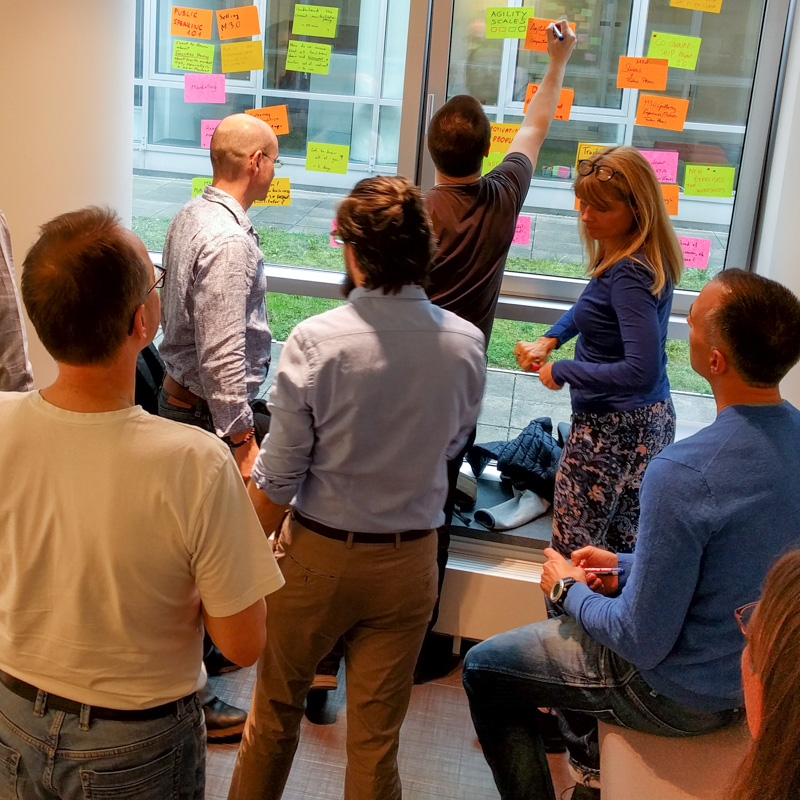 In an ever-changing world, organisations that can adapt will not only survive, but thrive. And as innovation and disruption continues to increase, more and more organizations need to transform fast in order to remain competitive. But many tend to use outdated change management approaches that are not effective to manage fast-paced change. Lean Change Management is about how to create a systems based approach to developing change-capable organisations. It is designed to help you discover the best practices for introducing change in your organization.
2 Day Course Outline
(Workshop language will be mainly in English but Japanese language support is available)
Day 1:
What is Lean Change Management: How is it similar and different to your current Change Management approach?
Agile Change Management: How you can apply Agile thinking to change management.
Alignment: How to use light-weight tools to get people in the organization ready for the change and reduce resistance
Incremental Change: How to move away from traditional plan driven design and towards reducing uncertainty by breaking down change into small chunks with tangible results.
Day 2:
Experiments: How to move away from change activities, and towards change experiments. This includes good practices for communication, creating alignment, providing status to change sponsors and more.
People: We will explore how people respond to change differently, and how you, the change agent, can navigate through that complex environment effectively
Your Own Change Framework: We will take the learning from both days, and you create your own change framework
What You Get
A copy of Lean Change Management
Certificate of Attendance signed by Jason Little
The workshop qualifies you to become a Lean Change Management facilitator (an additional license fee needs to be paid)
Access to the Lean Change Agent Network
Lean Change Management workbook
Inclusion to the Happy Melly Ecosystem
A lifetime of connections with over 700 people who have attended these workshops (as of Oct 2016)
3 month membership to the Lean Change Agent Network
Access to Lean Change Management and Happy Melly Slack channel
What is
LEAN CHANGE MANAGEMENT
Lean Change Management is a modern approach that takes ideas from Lean Startup, Agile, Organizational Development, and Change Management in order to help you figure out the best approach to the change you're faced with. It focuses on strategic change and gives examples of how innovative practices can dramatically improve the success of change programs. Lean Change Management has been invented by Jason Little and is based on his book which is about implementing successful change and bypassing change resistance by co-creating change.
Since 2014, thousands of people have attended the workshop worldwide, and many use what they learned right away.
About the Facilitator
Stefan Nüsperling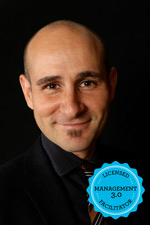 Stefan is a IT-Professional with more than 10 years of experience in Project Leadership, Change Management, Facilitation and Management 3.0. He worked with multinational enterprises in the fields of Management as well as Agile Software Development in Japan, South Korea and Germany. As a certified Scrum Master, the first licensed Management 3.0 facilitator in Japan and the only licensed Lean Change Management Facilitator, he is keen on bringing positive change to Japanese organizations. He believes that employee happiness and meaningful businesses will result in service and products which customers will be satisfied with. This is called called "Sanpoyoshi", which means benefit for all three stakeholders.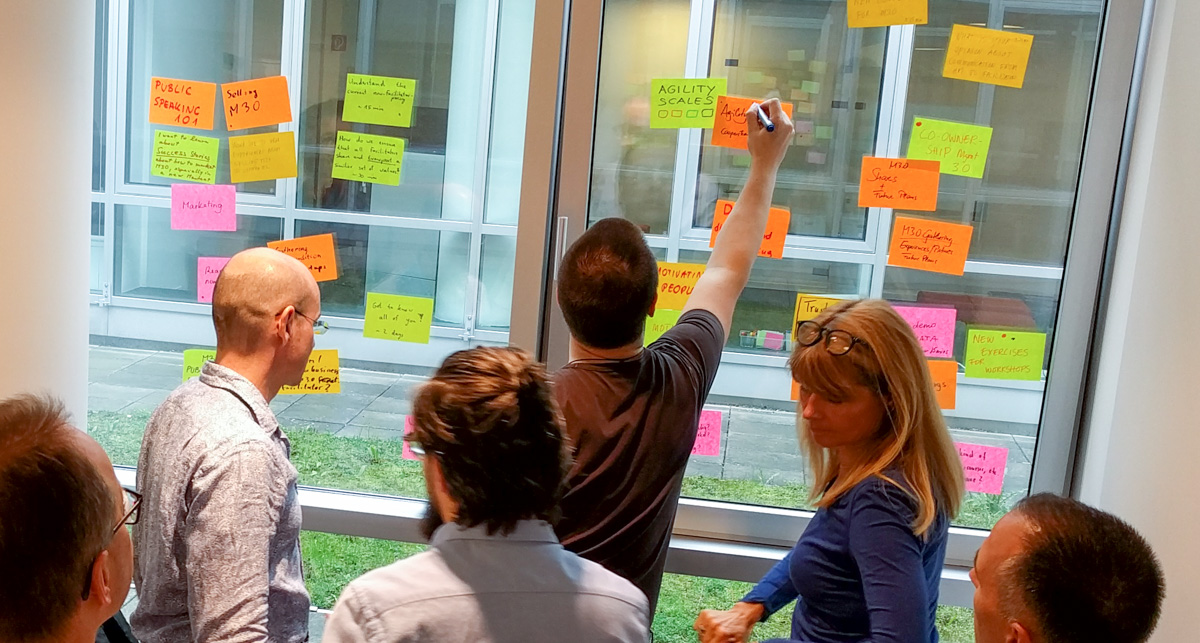 June 28 @ 09:00 — June 29 @ 17:00
Tokyo / JT東京研修センター 東京都品川区大井1-28-1 住友不動産大井町駅前ビル7F