5 times Management 3.0 Foundation Online Workshop in Japanese
You have realized that there is not enough motivation from your employees.
You want to facilitate great online meetings and give constructive feedback in a remote environment.
You want to learn how to lead remote teams in an Agile way.
You are missing enough global leadership capability in your team.
You want to change management how it should be…
Management 3.0 is the future of management.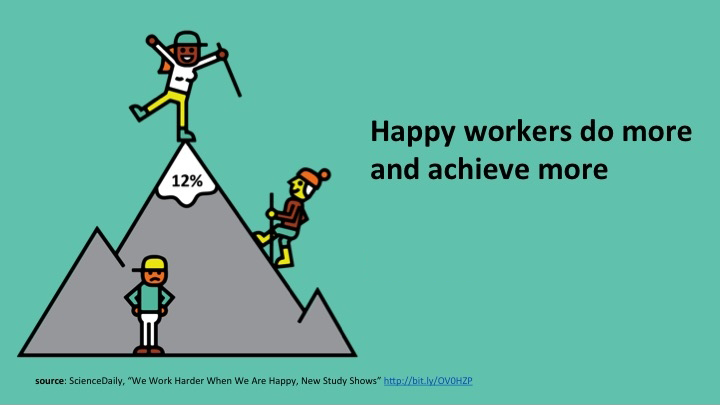 It follows the systems thinking movement that 95 percent of the performance of an organization is the result of the whole system, not the individual.
Management 3.0 examines how to analyze that system to come up with the right solutions for better leadership across organizations.
This new Management 3.0 training is designed for Leaders who work with remote teams!
Learn the basics of Management 3.0 during this ten hours engaging online course. The Fundamentals Online Workshop contains the most valuable practices and modules related to Management 3.0 and Remote Leadership. By attending the workshop attendees will understand the basics of Management 3.0, and also how to manage remote teams.
This hands-on workshop offers best practices, tools and games which you can take back and use immediately to improve your:
Performance management
Team and Company Performance
Remote working capability and efficency
Employee engagement
Self-organization and delegation
Team collaboration and project management
Feedback culture
Worker empowerment
Past Attendee Feedback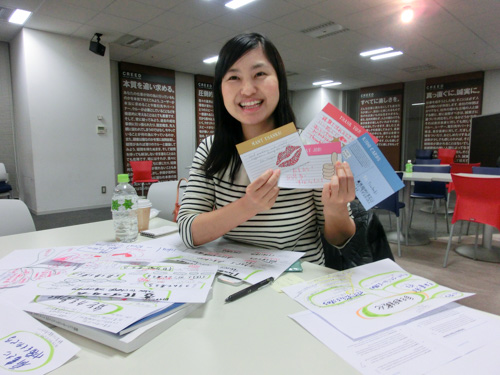 "It was an online event, but I was glad to learn the basics of Management. I was able to learn the practices and tools online and gained a lot of insights!" (Team Leader)
"My team will be using the Moving Motivators exercise and the happiness door. The biggest takeaway was to try many different things, tweak, and to try even more." (Project Manager)
We could learn from the experience of many organizations. The discussions were open and the comparison of culture (Europe vs US vs Japan) was great. Also the learning atmosphere was great. (COO)
"I enjoyed being able to get to know other participants online and have fun. I would like to try out personal maps and moving motivators at work." (Team Manager)
Is Management 3.0 right for you?
Yes, if you have realized that highly motivated people are the most important asset.
Yes, if you recognize the need of modern global leadership for Japanese companies.
Yes, if you have understood that you need to optimize the whole team or organization.
Who should attend?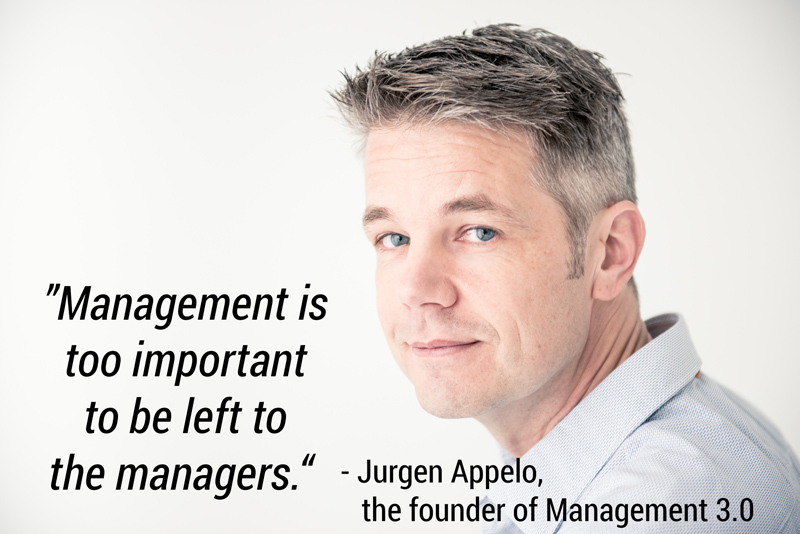 Management 3.0 is for anyone with leadership potential who want to learn about how to contribute to become a great organisation. In other words everyone who wants to manage for happiness.
This course aims at managers, leaders, agile coaches, scrum masters, project managers and especially those who are working in remote environments.
What will you achieve by completing this workshop?
Management 3.0 is very practical methodology. In this workshop, you will try out many different management tools, games, and exercises. And this public training will also involve a lot of open discussion and problem-solving among the participants which will lead to peer-learning.
You will study and experience:
How to motivate your workers
How to change the mindset of managers
How can we make remote teams successful?
How to get teams to take ownership of work
How you can improve teamwork and team collaboration
How you can be agile (even when the organization is not)
How to make the whole organization more agile
How to build trust between management and teams
How do we give constructive feedback?
How to be a leader with a global mindset
Workshop Material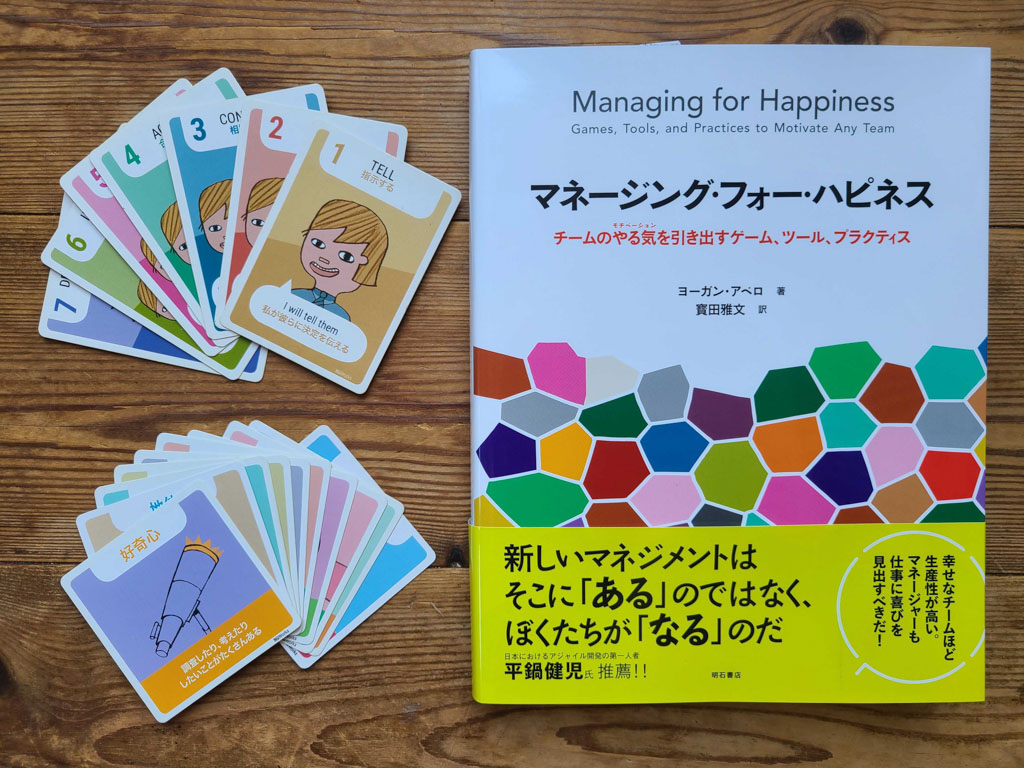 All participants receive the book which translated into Japanese "Managing for Happiness" by Jurgen Appelo, one set of Moving Motivators and Delegation Poker to continue the experience after the workshop.
Certification and Facilitator License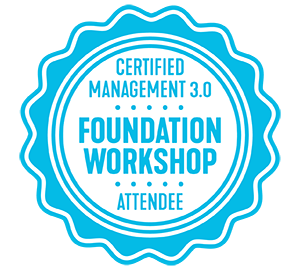 At the end of the workshop, you receive an official certificate signed by Jurgen Appelo and a batch for your business card. You can become a facilitator after you hand in an assessment and let it passed.
※ You have to attend all four sessions to get the certification.
(You also have to pay a yearly fee, read more about the license fee and how to how to become a Management 3.0 licensed facilitator at the official Management 3.0 website)
What should you bring to the workshop?
An open mind
Ready to have lots of fun learning
While a lot of our attendees come with an Agile background, this is not necessary
Join the Management 3.0 Movement Now
To foster collaboration beyond the workshop you get access to the Management 3.0 community in Japan (e.g. Offline Gatherings, Facebook & Slack group)
Workshop Structure
(Workshop language will be mainly in Japanese but English language support is available)
In the Management 3.0 Foundation Online Workshop you will learn about the basics of Management 3.0, with a focus on practices that are useful in remote teams.
Session 1: Basics of Management 3.0&Motivation (8/17, Thu., 18:00-21:00)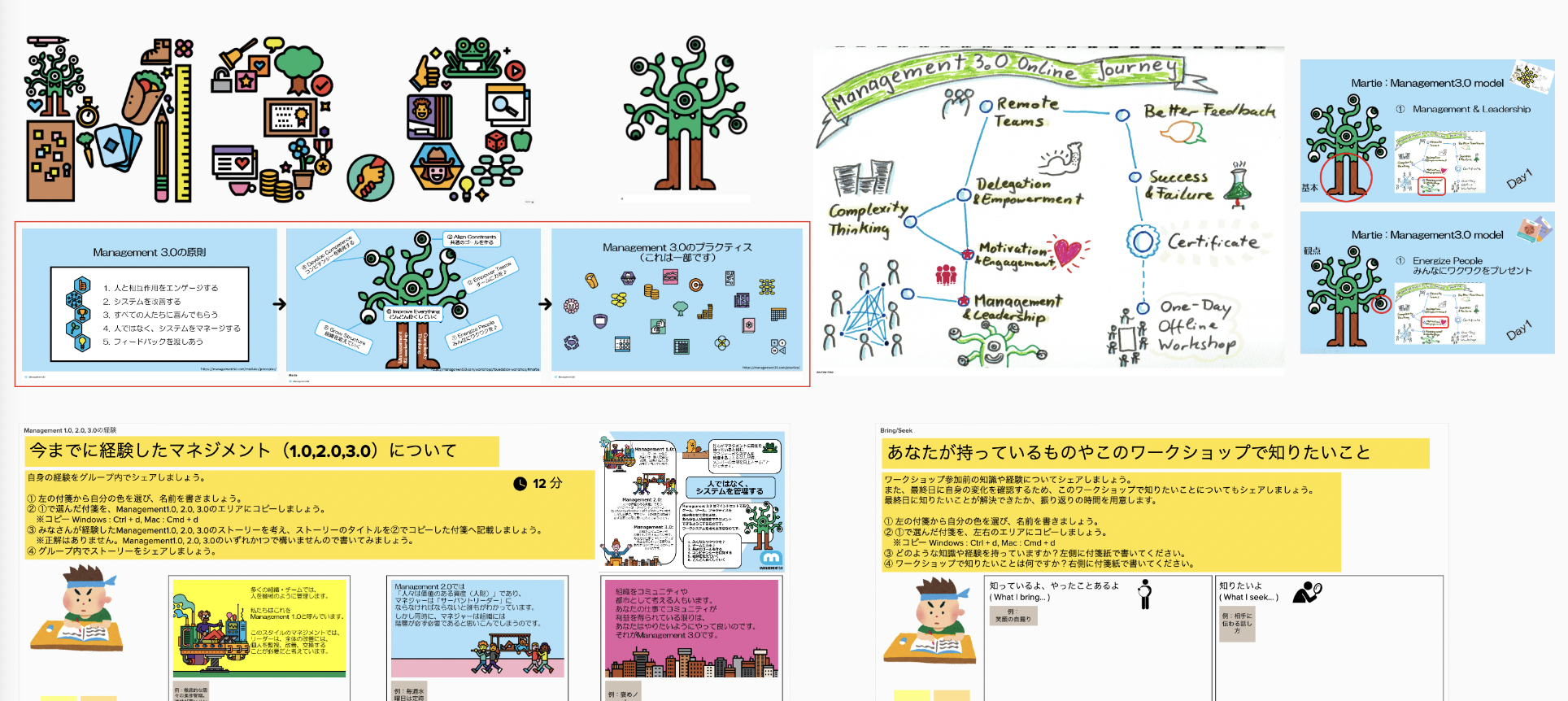 Management and Leadership Different Management and Leadership styles, which fit in which context.
Principles of Management 3.0 The Principles behind Management 3.0.
Motivation and Engagement How to learn about what motivates your team, and how to increase motivation and engagement.
Session 2: Complexity Thinking & Self-Organization (8/24, Thu., 18:00-21:00)
Complexity Thinking Why the need for a Management and Leadership approach.
Session 3: Remote Leadership & Collaboration(8/31, Thu., 18:00-21:00)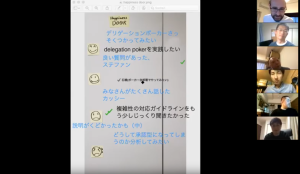 Delegation and Empowerment
Tools and insights to empower your teams. How to get them self-organizing.
Values&Culture
Session 4: Scaling up (9/7, Thu., 18:00-21:00)
Session 5: Kaizen (9/14, Thu., 18:00-21:00)
Learning and competency
Success and Failure Learn about celebration, what do you celebrate, success or failure?
◆ Each session (except the first) begins with a retrospective where the participants reflect on their experiences they made by using Management 3.0 in their working environment.◆Retrospective: About 2-3 weeks after the completion date, we will share experiences online.
Requirements
Laptop
Webcam
A good audio equipment
A good Internet connection
A quiet place to attend the workshop
Follow-up system after the course
Whether you are wondering whether to get a license or not, or have obtained one but are not sure how to get started, we are here to help you get started.
You can take the course within 3 months of attending the workshop.
One hour free per company (more than one person can attend). Please feel free to contact us.
---
Registration
If you would like to receive an invoice or bank transfer, please fill out this form.
We can also run this workshop in your company.
Please contact us for more information.
---
About the Facilitator
Stefan Nüsperling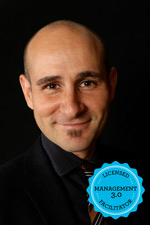 Stefan is a trilingual (German, English, Japanese) IT-Professional with more than 10 years of experience in Project Leadership, Change Management, Facilitation and Management 3.0. He worked with multinational enterprises in the fields of Management as well as Agile Software Development in Japan, South Korea and Germany. As a certified Scrum Master, 
the first licensed Management 3.0 facilitator in Japan
 and a Co-Owner of Management 3.0 he is keen on introducing Agile Leadership practices to Japanese organizations and believes that it will make their employees happier, the businesses more effective and customers more satisfied which is called "Sanpoyoshi" (benefit for all three stakeholders). 




Yasuyuki Kashima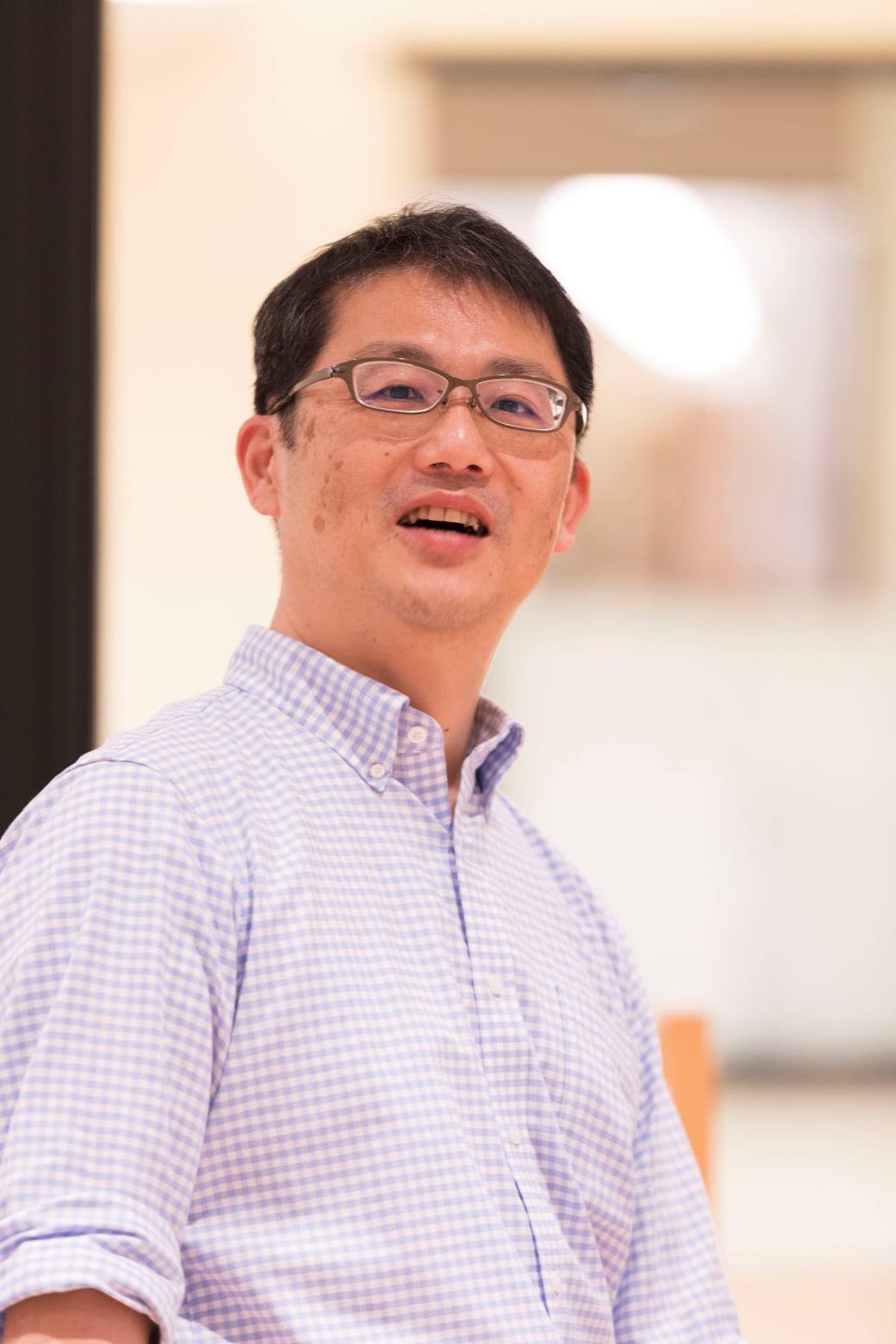 Former Top-Manager, Change Agent and Management 3.0 Licensed Facilitator Yasuyuki is an IT professionals with over 30 years of experience as Manager, change agent and facilitator. He worked in Geneva, Switzerland for two years on agile transformation projects and studying organization development. During that time he participated at a Management 3.0 workshop in London and became a Management 3.0 facilitator. Yasuyuki is keen on introducing an engaging environment for teams and people in organizations through an ecosystem where open innovation can happen. Furthermore he introduces agile leadership practices to Japanese organizations to create a culture where worker happiness is easily possible for everyone.
Links
Official Management 3.0 website:
https://management30.com
Website of Jurgen Appelo, the founder of Management 3.0:
http://jurgenappelo.com/
The latest book by Jurgen Appelo
Managing for Happiness at Amazon.co.jp
Note
Tax included
15% Group Discount (3 people or more)
Up to 50% Discount for Low-Income Groups (e.g. students)
Refund Policy:

Until 6 weeks before the event = 100%
Until 4 weeks before the event = 50%
Until 2 weeks before the event = 25%
A minimum of 3 participants are required for a workshop to proceed. If there are less than three registrations, the event will be cancelled and 100% of the event fee will be refund.
Please contact the organizer for discount prices.
For more details of the standard Management 3.0 Fundamentals online course visit the global Management 3.0 website.
We can also run this workshop in-house at your company.
【お客様の個人情報の取扱いと特定商取引法に基づく表示について】
下記に同意のうえ、お申し込みください。
NuWorks合同会社は本ワークショップ運営の目的のためにご登録いただきましたお客様の個人情報を使用いたします。また、ワークショップのお申し込みにつきましては令和3年の特定商取引法・預託法等の改正に伴い、弊社ウェブサイトにも詳細を記載しております。
NuWorks合同会社の個人情報保護方針
NuWorks合同会社は個人情報につき必要な保護処置を行ったうえで、各社の個人情報保護に関する方針に従い取り扱います。

August 17 @ 18:00 — September 14 @ 21:00