Management 3.0 Dojo
Better Feedback: Learn how to give feedback in a constructive way
Feedback is one of the most useful ways for telling us 'where we are' and where we want to be. Without it we can't change or move forward.
This Management 3.0 Plus Module offers the importance of giving actionable feedback as well as a way to overcome the often awkward nature of giving feedback in a constructive way.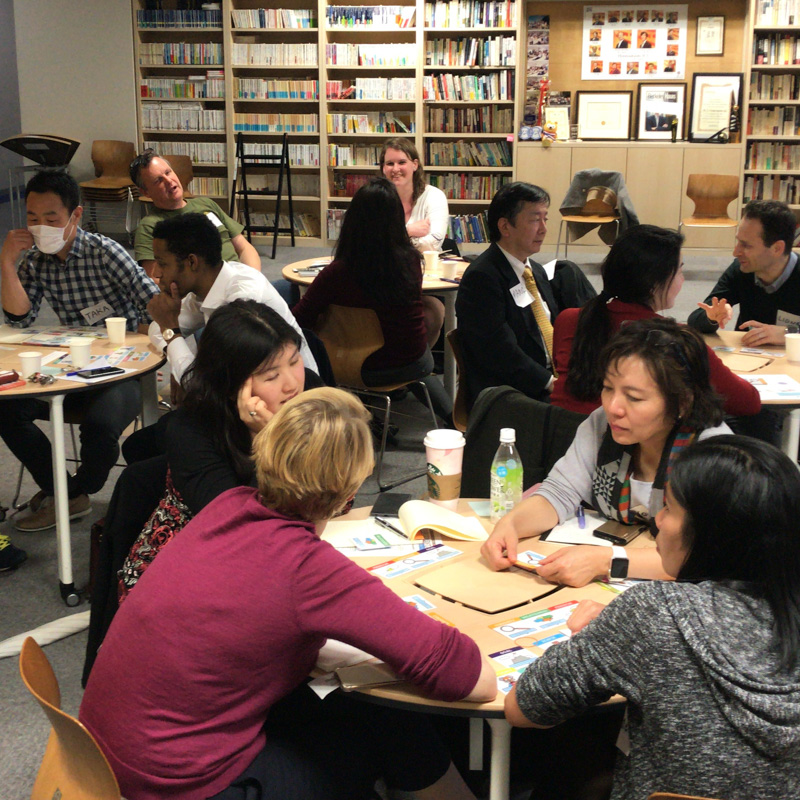 What is the
Management 3.0 Dojo
The Management 3.0 Dojo is a series of workshops about additional topics from the Management 3.0 ecosystem. It offers you the opportunity to specificially learn about Management 3.0 practices of your interest or dive more into Management 3.0. You don't need to have completed the 2-Day Management 3.0 Foundation workshop, but it will help to understand the whole concept better.
In the Dojo you will develop your management and leadership skills. You will meet likeminded people and have the opportunity to exchange opinions about topics of interest. There will be a lot of discussion, learning, games, exercises and fun.
Workshop Content
What does it take to deliver positive feedback?
One of the best ways to give and get positive feedback is to be direct and ask directly. People appreciate those who can say things as they are and not beat around the bush. This doesn't mean you have to be harsh, it just means saying what you mean and not forcing the other person to read between the lines. The same thing goes if you're requesting feedback: A good question to ask is: How can I do better?
When giving feedback, you want to provide a way forward. Telling someone what isn't working is fine, but try to come from a solution-based approach. Explain what's not working and then indicate a desire to find a way to change things. This can be done by both providing advice and more importantly, inviting the other person into the conversation to come up with solutions together.
In this workshop you will learn how to give feedback by using the Feedback Wrap: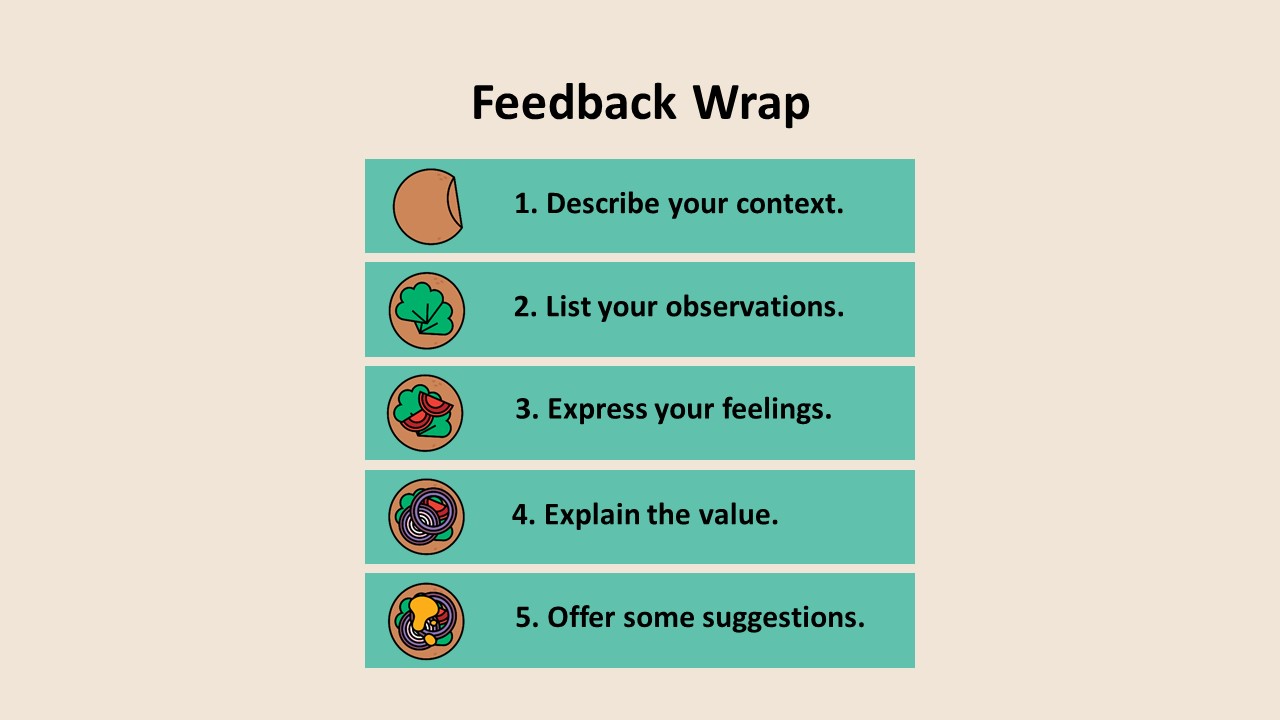 Workshop Outline
(Workshop language will be mainly in Japanese but English language support is available)
19:00 – 19:15 Welcome
19:15 – 19:45 Better Feedback
19:45 – 20:15 Exercise: Feedback Wrap
20:15 – 20:30 Debrief & Discussion
20:30 – 21:00 Networking
Who Should Attend
Management 3.0 is for anyone with leadership potential. This course aims at managers, leaders as well as team members who want to learn about how to contribute to become a great organisation. In other words everyone who wants to manage for happiness.
Professionals who often attend the training are:
Upper-level and Middle Management
Scrum Masters and Agile coaches
Project Managers and Project Owners
Team Leaders
Human Resources
Any leadership role
About the Facilitators
Stefan Nüsperling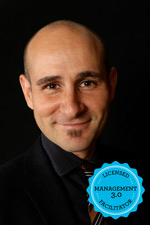 Stefan is a IT-Professional with more than 10 years of experience in Project Leadership, Change Management, Facilitation and Management 3.0. He worked with multinational enterprises in the fields of Management as well as Agile Software Development in Japan, South Korea and Germany. As a certified Scrum Master, the first licensed Management 3.0 facilitator in Japan and the only licensed Lean Change Management Facilitator, he is keen on bringing positive change to Japanese organizations. He believes that employee happiness and meaningful businesses will result in service and products which customers will be satisfied with. This is called called "Sanpoyoshi", which means benefit for all three stakeholders.





Gupta Arnab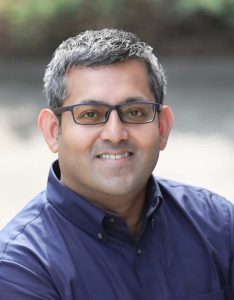 Management 3.0 Licensed Facilitator / CSM
Director, Strategy&Business Development of NuWorks
15 years of applying innovation & entrepreneurship to products, services, and business models. Practitioner & Coach of Agile, Lean Startup, Service Design methodologies.
Links
Official Management 3.0 website:
Website of Jurgen Appelo, the founder of Management 3.0:
The latest book by Jurgen Appelo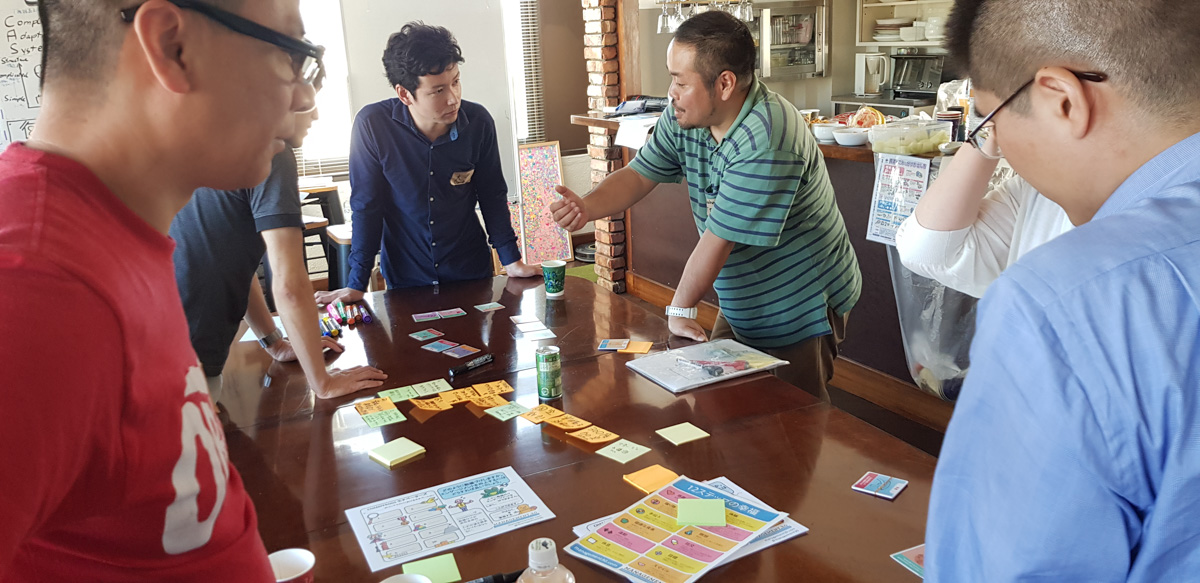 July 10 @ 19:00
株式会社サイバーエージェント、東京都渋谷区道玄坂1丁目12番1号 渋谷マークシティ ウエスト23階