Two-times Workshop: Improve Your Approach to Management
Values&Culture, Scaling organization
Learning&Competencies, Creativity and Innovation
This workshop must be taken in conjunction with Management 3.0 Fundamentals online workshop  to be eligible to apply for the Licensed Facilitator designation.
If you would like to become a licensed facilitator, please attend Management 3.0 Fundamentals online workshop first. Also, please read "Certificate of Attendance and Facilitator Certification" in the middle of this page.
You have realized that there is not enough motivation from your employees.
You are sure that there is untapped human potential.
You are missing enough global leadership capability in your team.
You want to be proactive about this current situation.
You want to change management how it should be…
Management 3.0 is the future of management.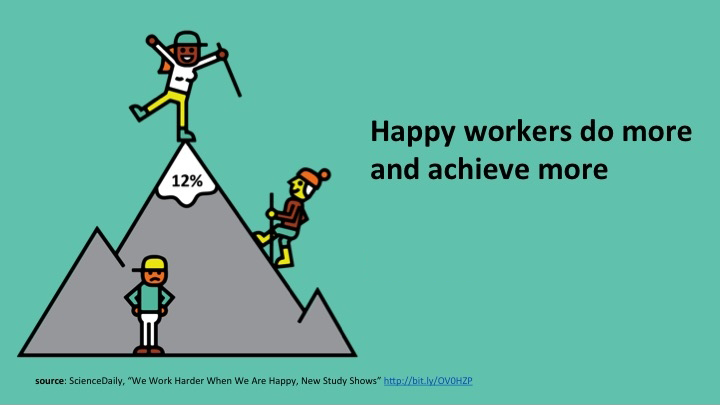 It follows the systems thinking movement that 95 percent of the performance of an organization is the result of the whole system, not the individual.
Management 3.0 examines how to analyze that system to come up with the right solutions for better leadership across organizations.
This two-day, hands-on workshop offers best practices, tools and games which you can take back and use immediately to improve your:
Performance management
Team collaboration and project management
Competence development
Worker empowerment
Self-organization and delegation
Developing purpose and value inside an organization
Change management and organizational transformation
Organizational hierarchy and network
Employee engagement
Extrinsic and intrinsic motivation
Schedule
(Workshop language will be mainly in Japanese but English language support is available)
Day 1 : 2022 2/24(Thu)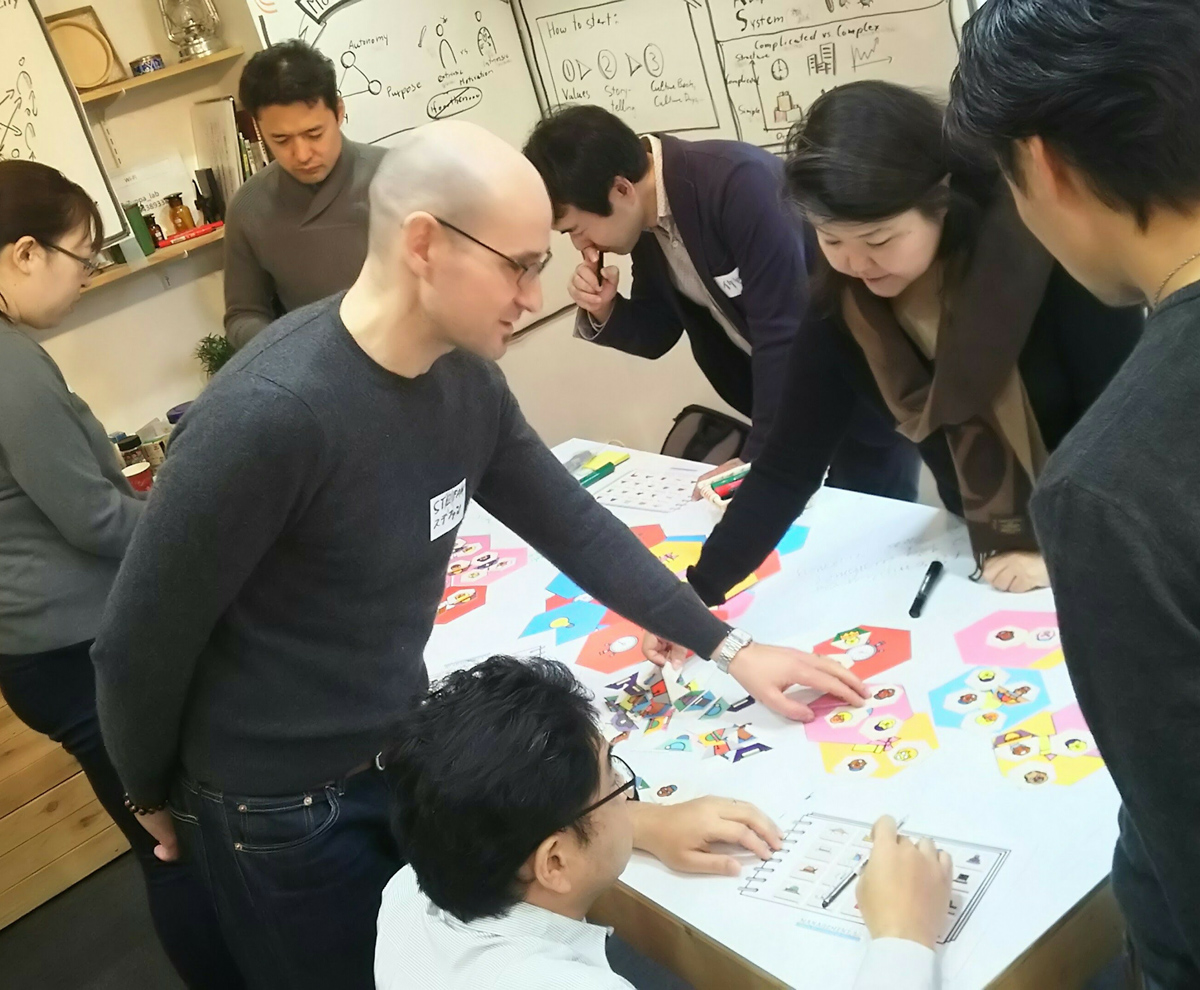 1.  Only through common Values and Culture can self-organisation work. You will learn how to give people a clear purpose, setting a goal and aligning the constraints by helping your team to discover their values and making them alive instead of just decorations on the wall.
2.  To scale an organisation in an agile way it is important to consider structures that enhance communication. You will learn how to grow an organisational structure as a fractal and to balance specialization versus generalization, when to choose between functional versus cross-functional teams and about treating teams as value units in a value network.
Day 2 : 3/3(Thu)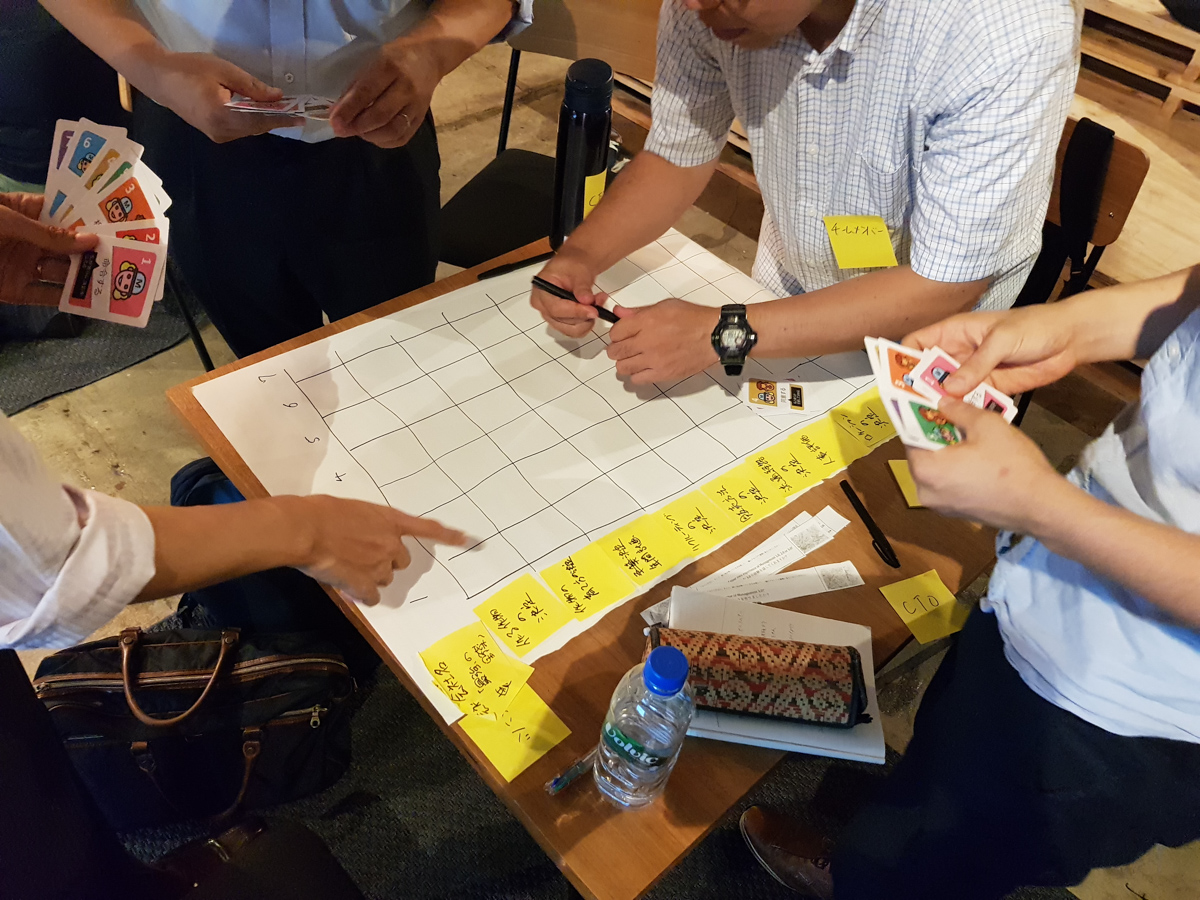 1. Development of competences in the team is important in order to deal with todays fast changing world. You will learn about skill levels and techniques to improve and organize their competence development by using the Competence Development Matrix.
2.  Creativity & Innovation
Creative workers replace knowledge workers and managers must learn to nurture creativity.
◆Retrospective: About 2-3 weeks after the completion date, we will share experiences online.
---
Past Attendee Feedback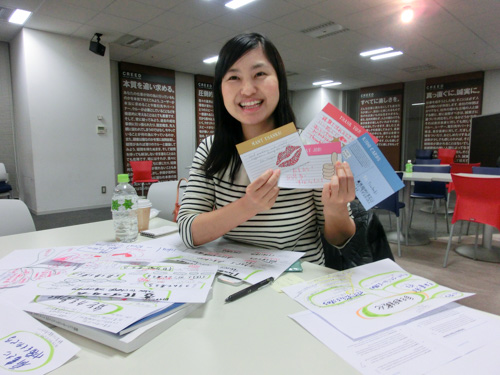 「It was very easy to understand using Mural. Specific explanations were also provided after the workshop, which was very helpful.」(IT)
「As we have more teams to support in the company, how should we enhance communication? I joined this seminar to learn how I can support my team.」(IT)
「Telling the story of values and culture through storytelling seemed like a good idea.」(IT)
「In my quest to develop autonomous teams that can keep up with changes, I came across the keyword Management 3.0. I participated in this seminar as an opportunity to learn about Management 3.0 as well as Remote Leadership and Remote Collaboration.」(IT)
「He did a great job of explaining what each module means in the overall picture of Managemen 3.0 and how to utilize the tools. I think the follow-up to questions was also excellent!」(人事)
「I am wondering if I can utilize the ideas and tools of Management 3.0 not only in my work but also in my daily life. In my own mind, I have come to understand that Management 3.0 is about creating a space of total approval where each person can think about what they can do to help the other person go in a better direction. I will continue to learn and pass on Management 3.0 to the people around me. Thank you very much.
Translated with www.DeepL.com/Translator (free version)」(IT)
Is Management 3.0 right for you?
Yes, if you have realized that highly motivated people are the most important asset.
Yes, if you recognize the need of modern global leadership for Japanese companies.
Yes, if you have understood that you need to optimize the whole team or organization.
Who usually attends this Workshop?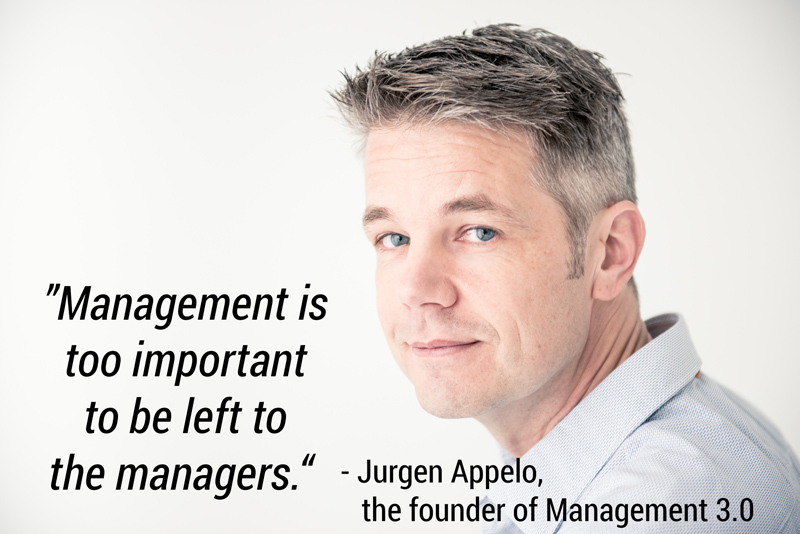 Management 3.0 is for anyone with leadership potential. This course aims at managers, leaders as well as team members who want to learn about how to contribute to become a great organisation. In other words everyone who wants to manage for happiness.
Professionals who often attend the training are:
Upper-level and Middle Management
Scrum Masters and Agile coaches
Project Managers and Project Owners
Team Leaders
Human Resources
Any leadership role
What will you achieve by completing this workshop?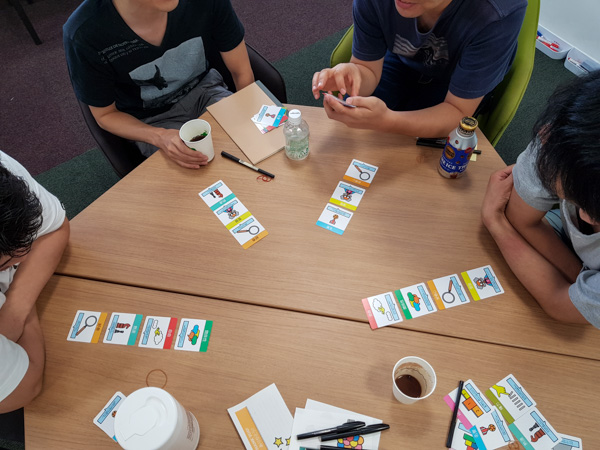 Management 3.0 is very practical methodology. In this workshop, you will try out many different management tools, games, and exercises. And this public training will also involve a lot of open discussion and problem-solving among the participants which will lead to peer-learning.
You will study and experience:
How to motivate your workers
How to change the mindset of managers
How to get teams to take ownership of work
How you can improve teamwork and team collaboration
How you can be agile (even when the organization is not)
How to make the whole organization more agile
How to build trust between management and teams
How to develop individual competencies
How to change the organization's culture
How to be a leader with a global mindset
Certification, License and PMI-PDU/-ACP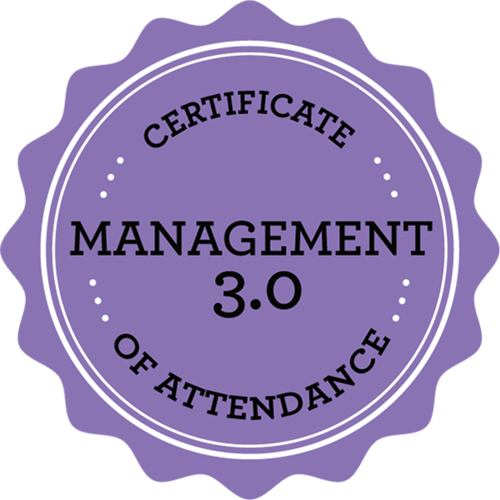 ヨーガン・アペロ(Jurgen Appelo)のサイン入り公式受講証明書と名刺用のバッチ(データ)をお送りします。
また、全4回オンラインManagement 3.0ワークショップと併せて受講されるとライセンスファシリテーターの申請条件が整います。
You will receive an official certificate of attendance signed by Jurgen Appelo and a badge (data) for your business card.You will also need to attend Management 3.0 Fundamentals online workshop to apply for the Licensed Facilitator status.
There are several ways to become certified as a Management 3.0 facilitator. This workshop will be counted as a prerequisite for the Management 3.0 Facilitator certification in the following ways
1) Attending both this workshop and Management 3.0 Fundamentals online workshop
↓
2) Submit the application form. Then, submit the extended application form.
↓Submit the extended application form.
If the content of the extended application form is approved, you will be certified as a facilitator.
If the content of the extended application form is approved, you will be certified as a facilitator.
After the initial application form is sent to you, you will need to fill out an extended application form in English. If you wish, NuWorks can assist you in writing the application in English, but please understand that this is not a guarantee that you will pass the application.
The following questions are included in the application form.
What motivates you to become a Management 3.0 facilitator?
What are your facilitation skills and experience?
What you want to do as a Management 3.0 facilitator and how you will work toward your goals.
If you are licensed, you will need to renew your license every year and pay an annual fee. For more information about licensing fees, please read "How to Become a Licensed Management 3.0 Facilitator" on the official Management 3.0 website.
For more information on licensing, please click here.
What should you bring to the workshop?
An open mind
Ready to have lots of fun learning
While a lot of our attendees come with an Agile background, this is not necessary
Join the Management 3.0 Movement Now
To foster collaboration beyond the workshop you get access to the Management 3.0 community in Japan (e.g. Offline Gatherings, Facebook & Slack group)
About the Facilitator
Stefan Nüsperling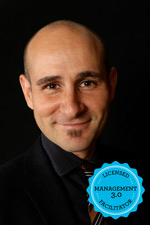 Stefan is a trilingual (German, English, Japanese) IT-Professional with more than 10 years of experience in Project Leadership, Change Management, Facilitation and Management 3.0. He worked with multinational enterprises in the fields of Management as well as Agile Software Development in Japan, South Korea and Germany. As a certified Scrum Master, the first licensed Management 3.0 facilitator in Japan and a Co-Owner of Management 3.0 he is keen on introducing Agile Leadership practices to Japanese organizations and believes that it will make their employees happier, the businesses more effective and customers more satisfied which is called "Sanpoyoshi" (benefit for all three stakeholders).





Yasuyuki Kashima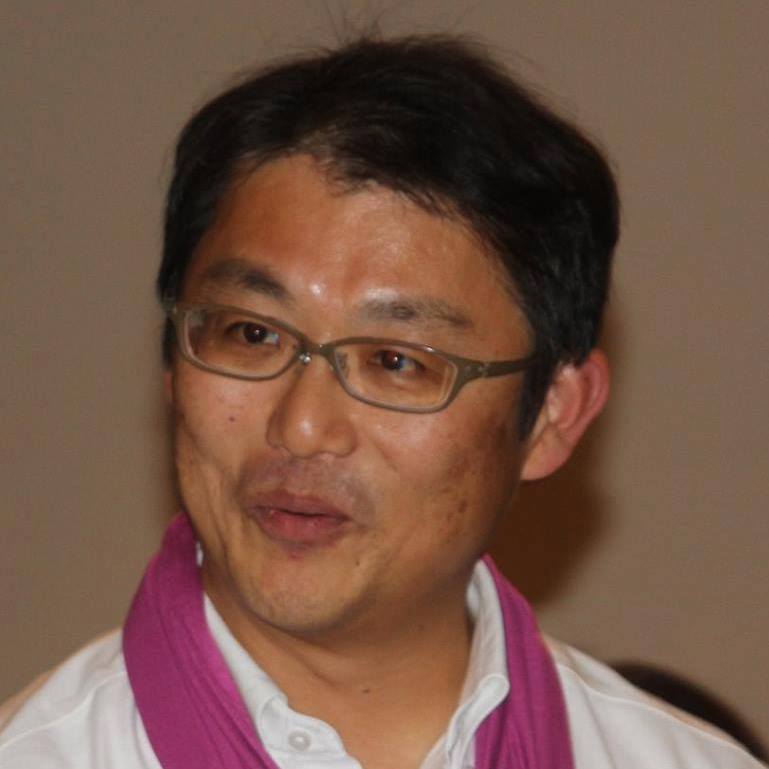 Former Top Manager, Change Agent, and Management 3.0 Licensed Facilitator
IT professional with over 30 years of experience as a manager, change agent and facilitator. He spent two years in Geneva, Switzerland, working on agile transformation projects and studying organizational development. During that time, he attended a Management 3.0 workshop in London and became a Management 3.0 facilitator. His life's work is to create an environment design team for people and organization engagement through an ecosystem of open innovation including digital and IT transformation, to produce happy Japanese people in the world, and to introduce agile leadership practices to Japanese organizations. He is active in the field.
主催
Links
Official Management 3.0 website:
Website of Jurgen Appelo, the founder of Management 3.0:
The latest book by Jurgen Appelo
Managing for Happiness at Amazon.co.jp
Note
Tax included
15% Group Discount (3 people or more)
Up to 50% Discount for Low-Income Groups (e.g. students)
A minimum of 3 participants are required for a workshop to proceed.
Refund Policy:

Until 6 weeks before the event = 100%
Until 4 weeks before the event = 50%
Until 2 weeks before the event = 25%
Please contact the organizer for discount prices.
For more details of the standard Management 3.0 Two-Day course visit the global Management 3.0 website.
We can also run this workshop in-house at your company.
対面時の弊社イベントにおける新型コロナウィルスの感染防止対策について
イベント開催にあたり、東京都感染拡大防止ガイドラインに沿って実施してまいります。
また、施設の使用ができなくなった場合や、感染拡大によって開催を見送らざるを得ない場合は、他施設を手配、もしくは延期をいたします。
【お客様の個人情報の取扱いについて】
下記に同意のうえ、お申し込みください。NuWorks合同会社は本ワークショップ運営の目的のためにご登録いただきましたお客様の個人情報を使用いたします。
【個人情報保護方針】
NuWorks合同会社は個人情報につき必要な保護処置を行ったうえで、各社の個人情報保護に関する方針に従い取り扱います。
NuWorks合同会社の個人情報保護方針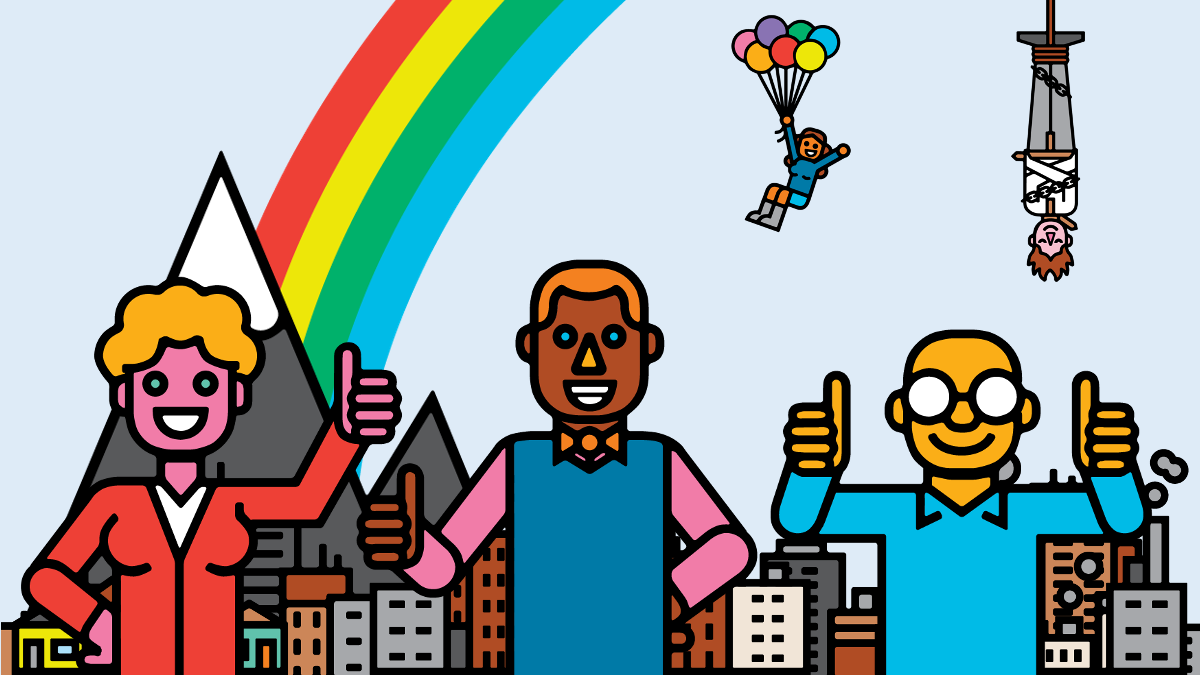 February 24 @ 18:00 — March 3 @ 21:00
Online