Want to improve engaged virtual collaboration in your team and your online meetings?
The Work Together Anywhere Workshop is designed to share experiences and learn how to:
Avoid miscommunications
Increase camaraderie
Run problem free meetings where everyone contributes
Inspire continuous improvement
In these 4 virtual learning sessions we get to push all the remote buttons. You will leave with new tools and a bunch of inspiration to take back to your virtual colleagues!
Organizations grow flat as they grow globally. Applying tools from agile methodology and intercultural theory will combat the "out of sight, out of mind" mentality in dispersed teams. Remote teams need to acquire new skills to build trust with one another and overcome the perceived distance.
This online workshop series will focus on how to apply a new mindset to navigate the global complexity in dispersed teams. It will help instill confidence in you to tackle the challenges, new practices and tools of productive distributed teamwork. During the workshop series you will build your own action items to directly implement with your distributed teams.
You can read further details at https://www.collaborationsuperpowers.com/anywhereworkshop/
Who this course is for
High-level managers and coaches working with remote colleagues
Team members who are enthusiastic about improving productivity and day-to-day communication with their remote colleagues
Certification and Facilitator License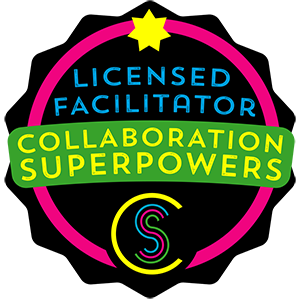 At the end of the workshop, you will receive a Certificate of Attendance. This qualifies you to become a Licensed Collaboration Superpowers facilitator yourself. (You also have to pay a yearly fee, read more about the license fee and how to how to become a licensed facilitator at the official Collaboration Superpowers website.)
Format
(The training will be in Japanese)
The workshop is made up of four 90 minute, interactive online sessions each with a separate focus:
Aug 27, 19:30-21:00: Simulate the office online
Sep 3, 19:30-21:00: Trust & Alignment with Virtual Colleagues
Sep 10, 19:30-21:00: Facilitate online meetings like a pro
Sep 17, 19:30-21:00: Give and receive feedback (to inspire continuous improvement)
About the Facilitator
Stefan Nüsperling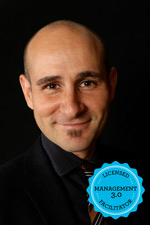 Stefan is a trilingual (German, English, Japanese) IT-Professional with more than 10 years of experience in Project Leadership, Change Management, Facilitation and Management 3.0. He worked with multinational enterprises in the fields of Management as well as Agile Software Development in Japan, South Korea and Germany. As a certified Scrum Master, the first licensed Management 3.0 facilitator in Japan, the only Lean Change Management facilitator in Japan and the only Collaboration Superpowers facilitator, he is keen on introducing Remote Leadership practices to Japanese organizations and believes that it will make their employees happier, the businesses more effective and customers more satisfied which is called "Sanpoyoshi" (benefit for all three stakeholders).
Links
Official Work Together Anywhere website:
https://www.collaborationsuperpowers.com/workshops/
Work Together Anywhere – A Handbook on Working Remotely — Successfully — for Individuals, Teams, and Managers
https://www.collaborationsuperpowers.com/book/
Note
Tax included
15% Group Discount (3 people or more)
Up to 50% Discount for Low-Income Groups (e.g. students)
Refund Policy:

Until 6 weeks before the event = 100%
Until 4 weeks before the event = 50%
Until 2 weeks before the event = 25%

A minimum of 6 participants are required for a workshop to proceed. If there are less than 6 registrations, the event will be cancelled and 100% of the event fee will be refund.
Please contact the organizer for discount prices.
We can also run this workshop in-house at your company.
Please contact us for details.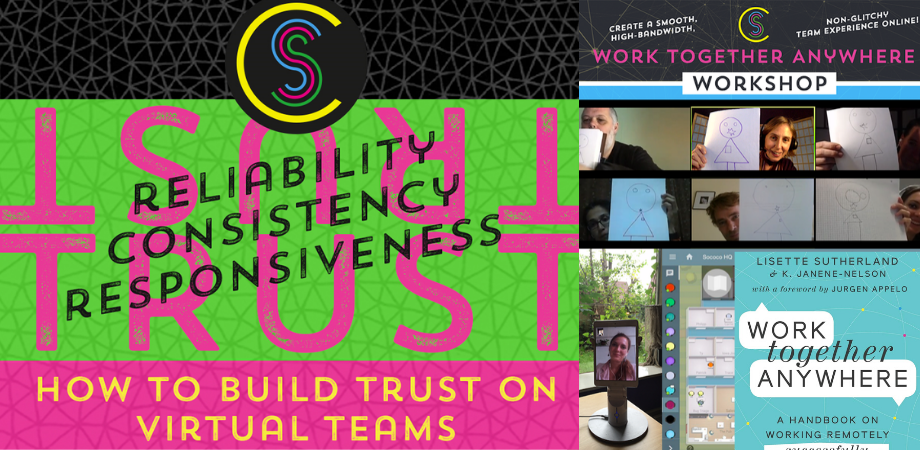 August 27 @ 19:30 — September 17 @ 21:00
Online